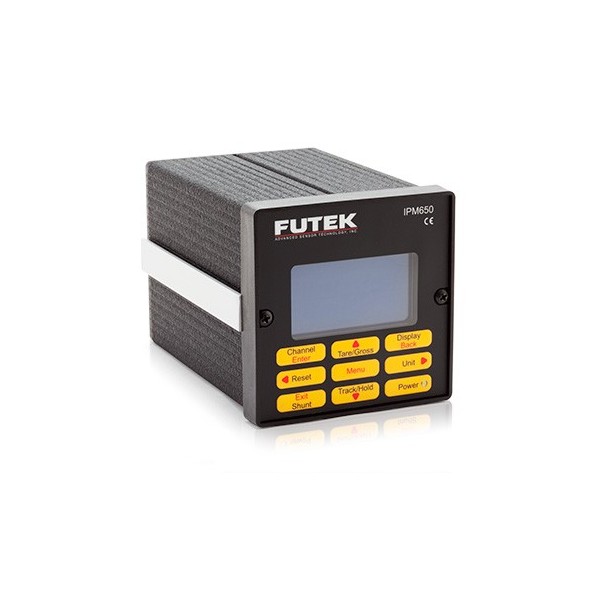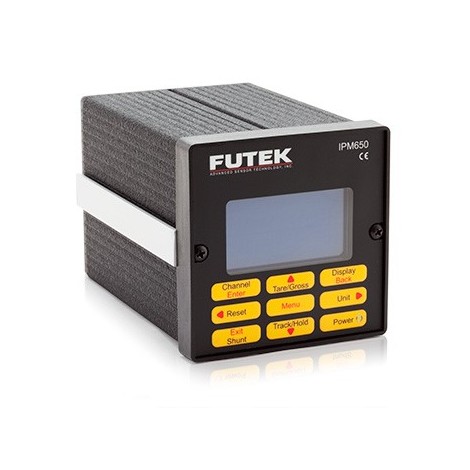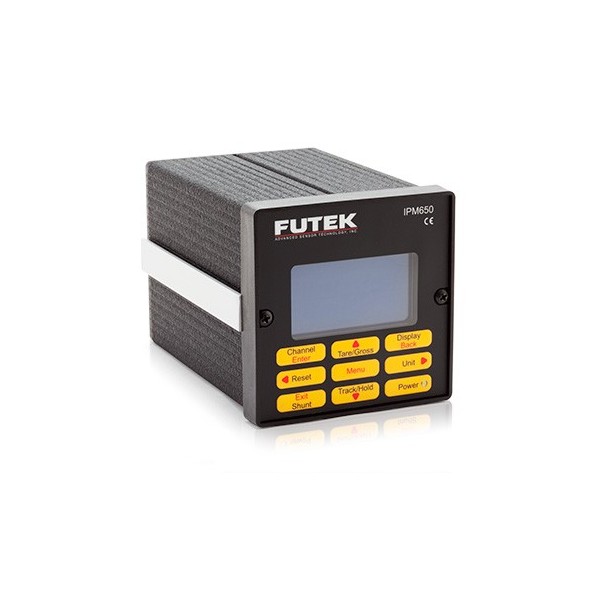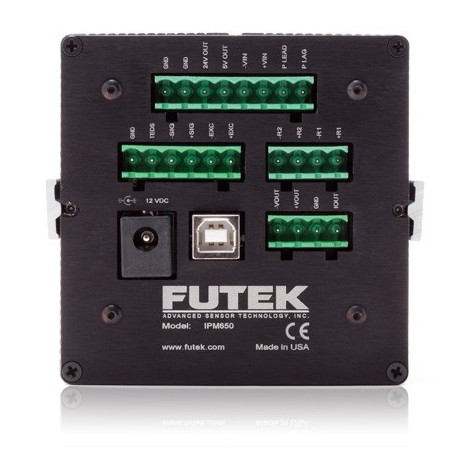 IPM650: Intelligent Panel Mount - USB Output
IPM650 Intelligent Panel Mount, for Load Cells, Torque Sensors and Pressure Sensors. 
NEW: USB2 output for Data acquisition. 
High accuracy (±0.001%). 
5 to 4800 sample per second selectable rate. 
Analog Output, TEDS and USB Output. 
14 Sensor Profile Storage. 
Dimension: 3.8" (96 mm ) X 3.8" (96 mm) X 6.5" (32.6 mm) - (L X W X D). 
Log in to your account to display prices
Login
account_circleSend to a friend
The IPM650 Intelligent Panel Mount is FUTEK's solution that can be easily integrated to work with Load Cells, Torque Sensors and Pressure Sensors. The IPM650 has an input range of up to +/-500 mV/V. Beside the mV/V input, device accepts amplified output sensors in range of ± 12 VDC or up to 30 mA.
It also has two individual relays and two Analog voltage and Analog current output. This device provides additional 24 VDC / 5VDC as power supply for sensors with built-in amplifier. FUTEK's Panel Mount also supports TEDS which makes it easy to switch between different sensors.
A high speed/ low noise/ high resolution (24 bits) ADC is integrated in the device to make it suitable for high accuracy measurements. This particular Panel Mount also has the capability of displaying values onto a computer through a USB link.