Industrial Automated Robotic Arm
.
Industrial robots make assembly lines more efficient and reliable. Combined with any full-bridge strain gauge sensor, operators can use the new IAA amplifiers to send clear, crisp signals to the logic controllers that run the assembly line.
How it works :
In this application, a force and torque sensor is inserted directly into the robotic arm. 
Coupled with an accurate, low noise IAA serial signal conditioner, the analog signal is transferred to a PLC to drive the robotic arm. 
This application requires the use of two single channel signal conditioners for force and torque.
.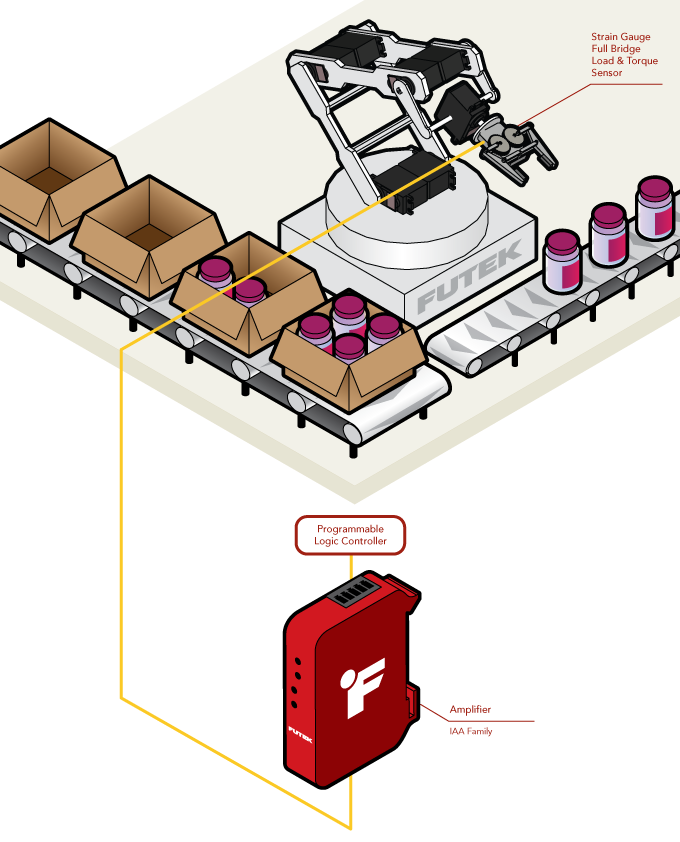 .