Digital Force Gauge


Sensel Measurement commercializes and designs a large range of digital force gauge for measurement in tension and compression from +/-2 to+/-5000N with a high accuracy.

Our dynamometers are adapted to almost all kind of industries and applciations.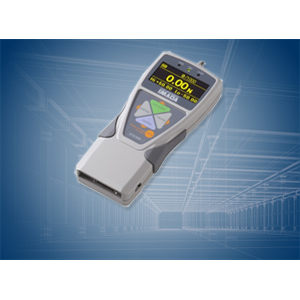 Digital Force Gauges for determination of compression and tension forces. 
2 operation modes: real time and peak force.
Capacities : +/-2 N, ...,  1000 N.
Accuracy : 0.2% FS. 
Internal memory (1000 points)
sampling rate of 1000 times/sec
Output signal : USB2 & RS 232 C
Manufacturers calibration report is included.
Full set of accessories included.  
See more
Digita l Force Gauges for determination of compression and tension forces. 
2 operation modes: real time and peak force. 
Capacities : +/-2 N, ...,  5000 N. 
Accuracy : 0.2% FS. 
Sampling rate of 2000 times/sec. 
Storage of 1000 values. 
Display update time 10 times/sec.
Output signal : RS 232 C, USB, ±2V DC, Mitutoyo Digimatic. 
Manufacturers calibration report included. 
Full set of accessories included
See more