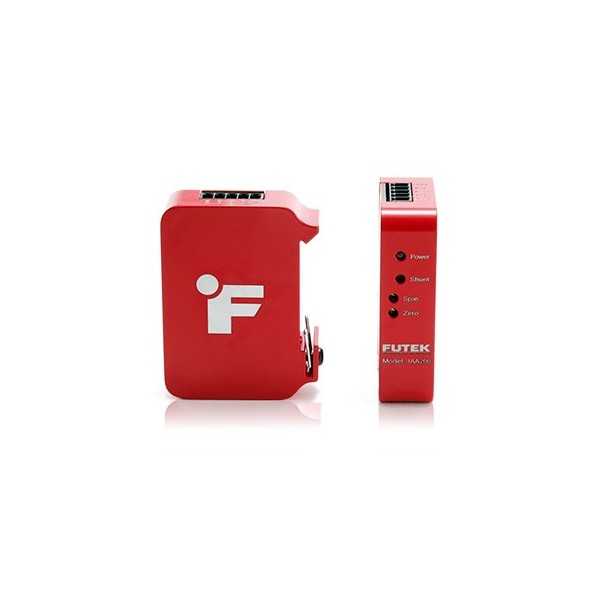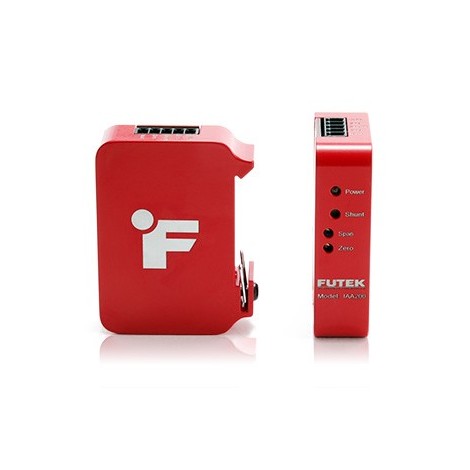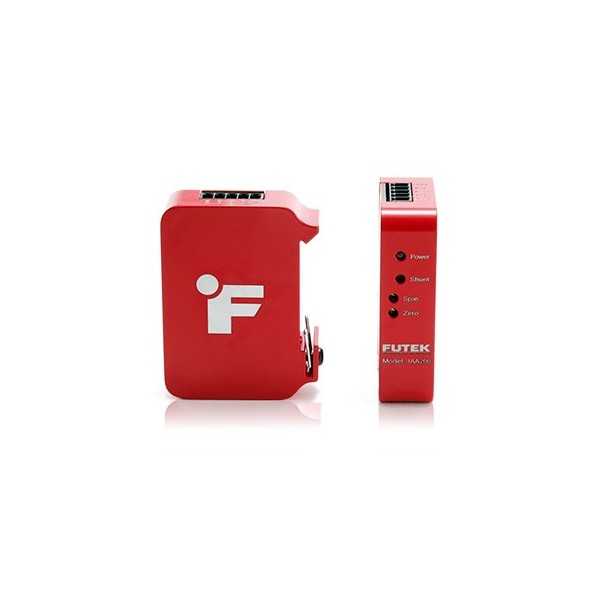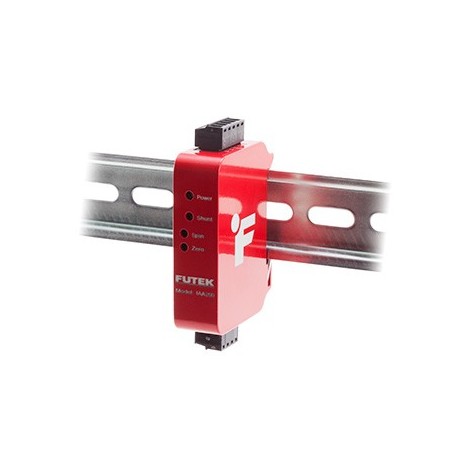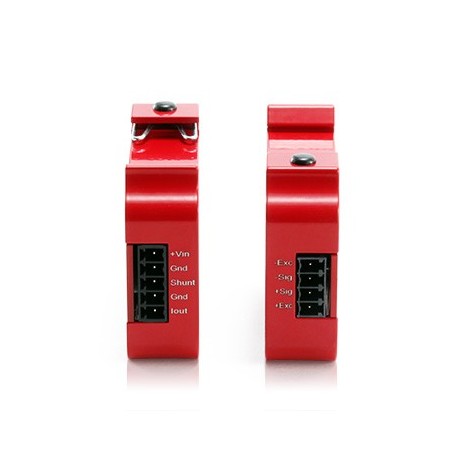 IAA200 : Strain Gage Signal Conditioning Amplifier with Current Output
Full Bridge Strain Gage Signal Conditioning Current 4-20 mA Output. 
High accuracy. 
Bridge Excitation: 5, 10 VDC (DIP Switch). 
Selectable 1 KHz,10 KHz, 25 KHz Bandwidth. 
Internal Span and Offset Potentiometers. 
Log in to your account to display prices
Login
account_circleSend to a friend
The IAA Family is a new general purpose amplifier solution for in-line amplification of any full bridge strain gauge type sensor with mV/V range output. This model precision and ease of integration with a 0.005% total error. Both IAA100 (voltage amplifier) and IAA200 (current transmitter) feature an aluminum housing with an integrated DIN clip designed for industrial environment applications.