Helicopter Cyclic Sensors
.
Flight controls require extreme verification before they are used in flight. FUTEK's MAU300 Shift Load Sensor provides quality assurance engineers with the proper tools to monitor the force applied to helicopter cyclic controls (joysticks).
How it Works :
Helicopter cyclic controls (joysticks) are responsible for lateral and longitudinal movements of the aircraft

To ensure that these mechanism are operating properly, quality assurance engineers can install FUTEK's MAU300 Multi-Axis Gear Shift Load Cell into the shaft of each joystick.

The MAU300 performs measurements in both the Fx and Fy directions.

These force measurements can be read upon a digital display, such as FUTEK's IPM650 Panel Mount Display or IHH500 Intelligent Digital Hand Held Display, or streamed to a PC utilizing FUTEK's USB Solutions.

Once streamed to a PC, that data can then be monitored by FUTEK's SENSIT™ Test and Measurement Software. SENSIT™ can monitor up to 16 channels of measurement readings, as well as live graph and data log.
.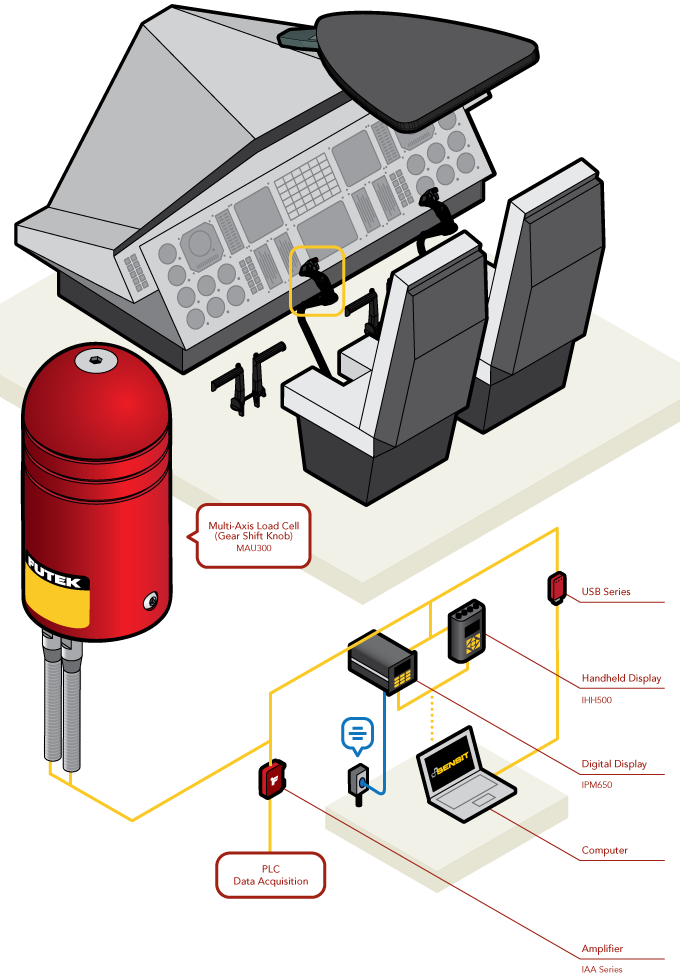 .