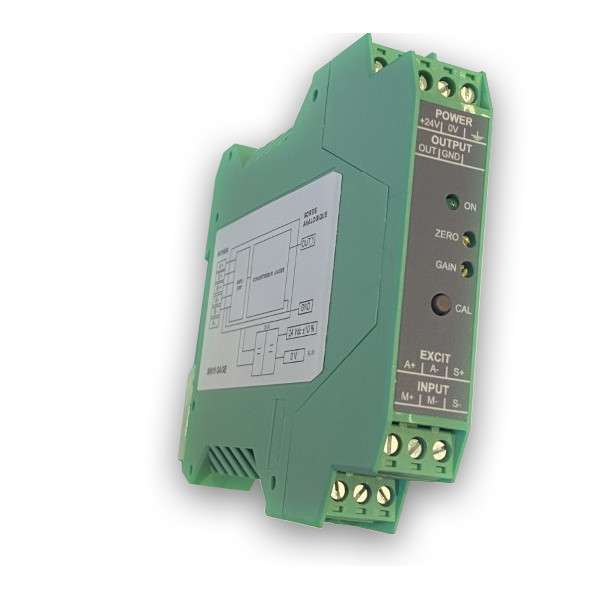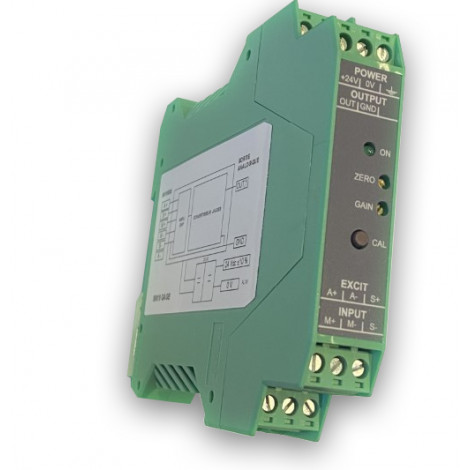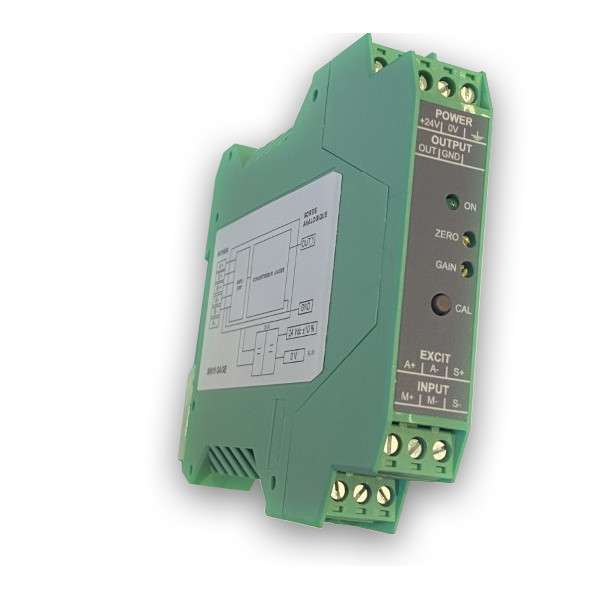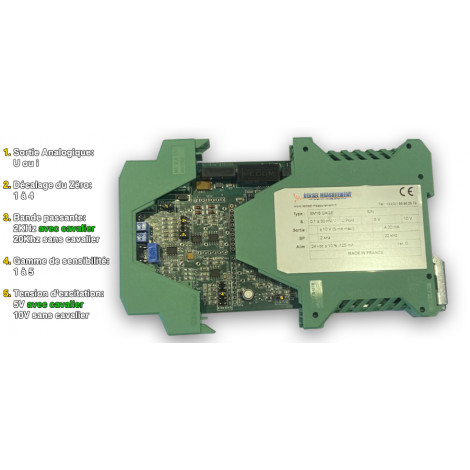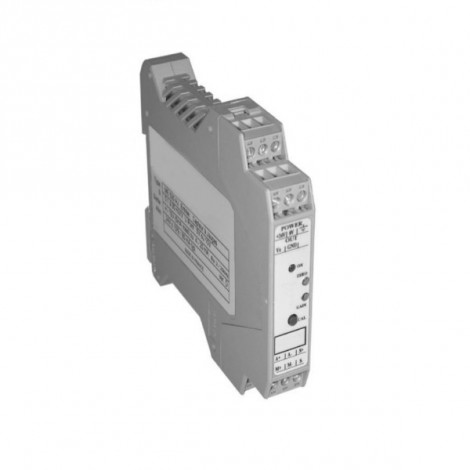 SM18-GAGE : Strain Gage Signal Conditioning Amplifier with Voltage and Current Output
Amplifier conditioner for strain gage sensors (load cells, torquemeter, pressure transmitter...). 
Ouput : +/-10V, 0/4...20mA. 
Bridge excitation 5 or 10V. 
Sensitivity from 0.1 to 30mV/V. 
Selectable Bandwith : 2 KHZ or 20 KHz. 
Bridge resistance from 120 to 10k Ω. 
Possibility to set up 4 x 350Ω sensors in bridge. 
Power supply 24V. 
Log in to your account to display prices
Login
account_circleSend to a friend