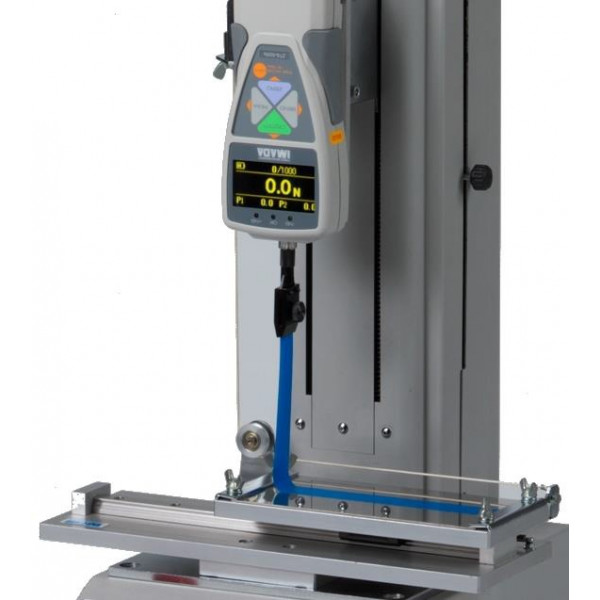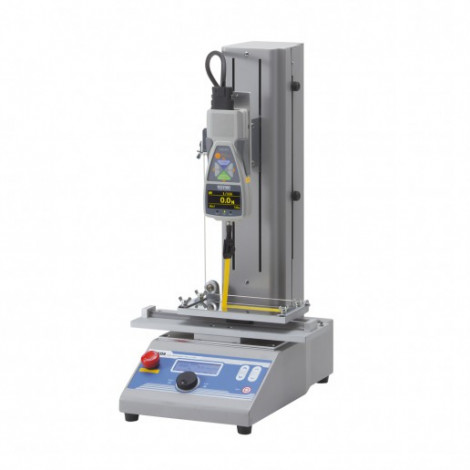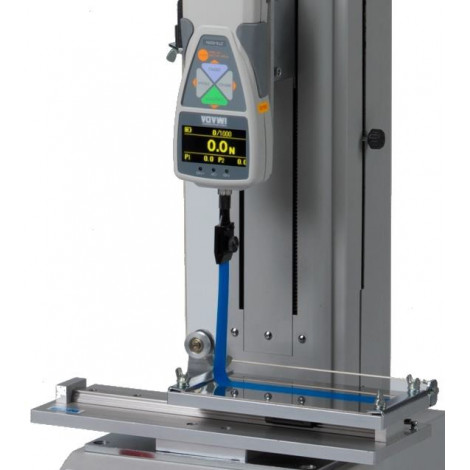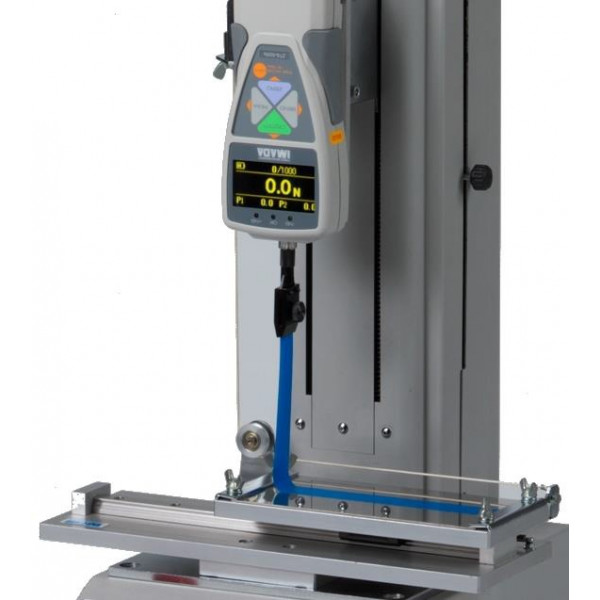 90° Peel Tester Device
Characteristics of the 45° Peel Tester :
- Maximum length of the sample 155 mm (6.1″), width 80 mm (3.14″)
- Speed: 0.4 to 12 inches/min is set digitally (speed ranges available as an option)
- The screw drive system and its high-performance brushless motor ensure smooth and powerful operation over the entire speed range.
- Manual, incremental and force control modes (with ZT's) are selectable.
- An easy-to-use menu selector dial allows you to choose mode, speed, dwell time and number of cycles.
- Force gauge units are selectable: Newton, lbf and kgf.
- Force gauge output: USB, RS-232C, Digimatic and analog outputs.∑
Log in to your account to display prices
Login
account_circleSend to a friend
The 90° peel tester is an integrated test device. Perform quick and accurate peel tests with this device consisting of the MX2-110 motorized test stand, the P90 accessory and the ZT/DST digital force gauge. The peeling device holds and peels off sealed containers and tapes from food, medical, etc. packaging.
The test stand provides a smooth and constant speed, which is essential for peel testing. The test stand has a digital speed controler, for all applications requiring a specified peel speed. The  ZT's dynamometers have easy to use push buttons for selecting units of measurement and measurement modes, including an RS232 port for data download.
SW-1 data acquisition software available as an option for graphical and full SPC analysis.
A force logging software is available with ZT series gauges. The USB output allows to continuously supply the software with 2000 data per second.