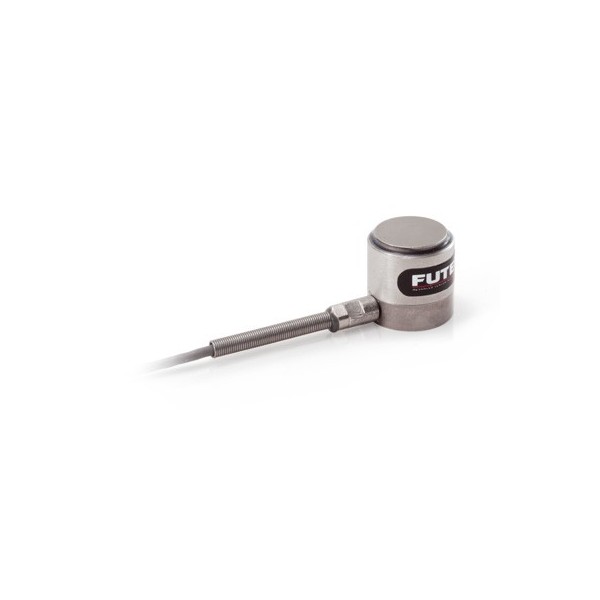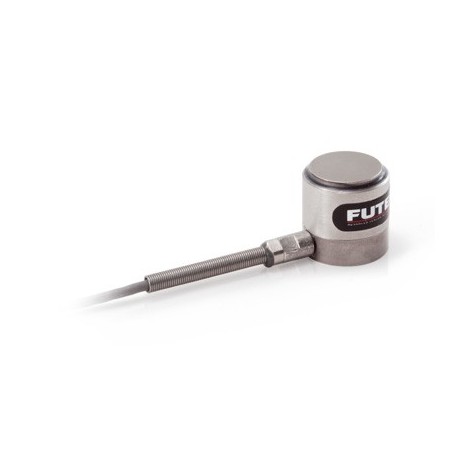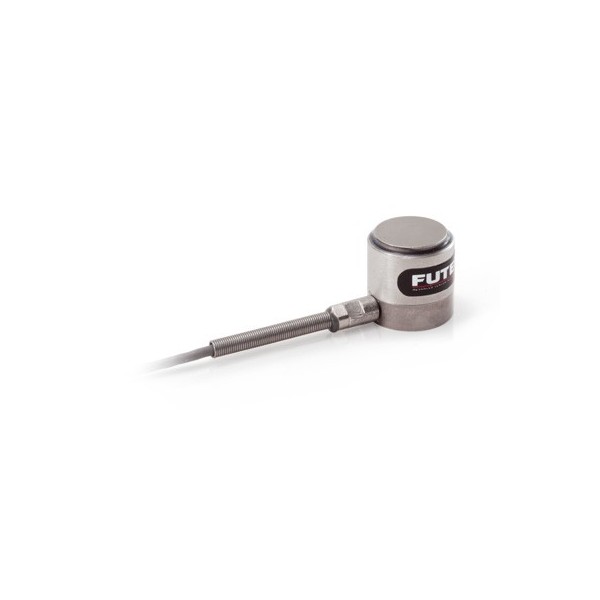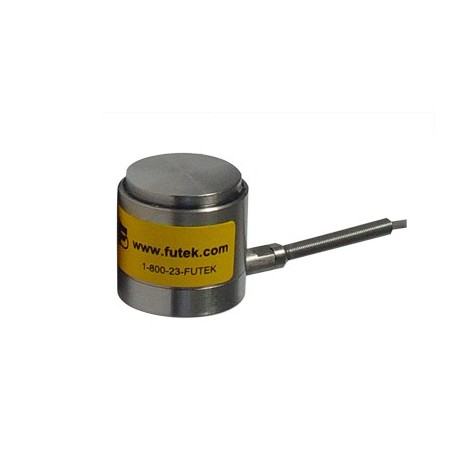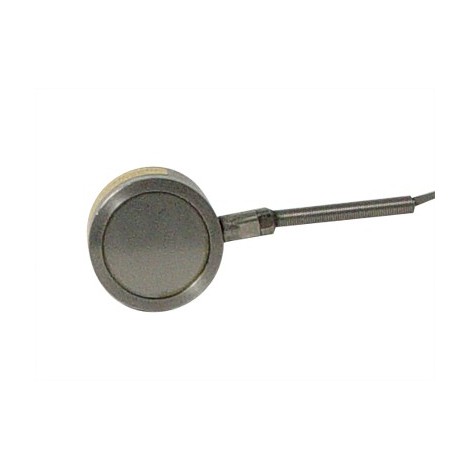 LCA300-305-310 : Miniature Compression Load Cell (High Capacity) - 2 ... 30 KLb
Miniature Load Column Load Cell. 
Capacities : 0 to 2, 3, 5, 7.5, 10, 20, 30 KLb. 
Rated output : 2 mV/V. 
Non Linearity : 1%. 
Material : Stainless steel. 
Teflon Cable output. 
Log in to your account to display prices
Login
account_circleSend to a friend
FUTEK's Column Load Cell (Miniature) offers an impressive compact design for high capacity applications. With a diameter of 0.62", it is ideal for tight spaces. The LCA300 Column Load Cell (Miniature) is offered in 17-4PH Stainless Steel in 2,000 lbs to 5,000 lbs, with a raised surface radius to lower the possibility of off center loading.
The Column Load Cell (Miniature) is designed to measure loads in compression. This model is manufactured in US, and similar to our entire Load Cell product line, uses metal foil strain gauge technology. Additional design features include the use of a strain relief providing much greater protection from the pull on the cable.