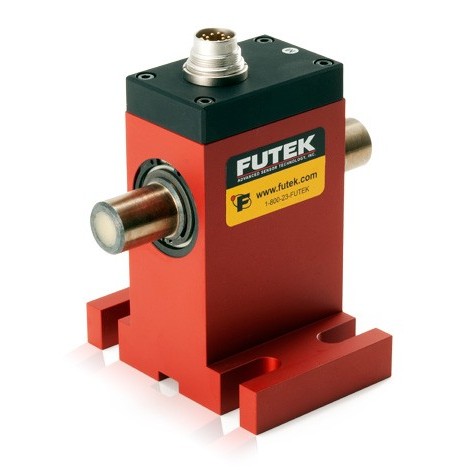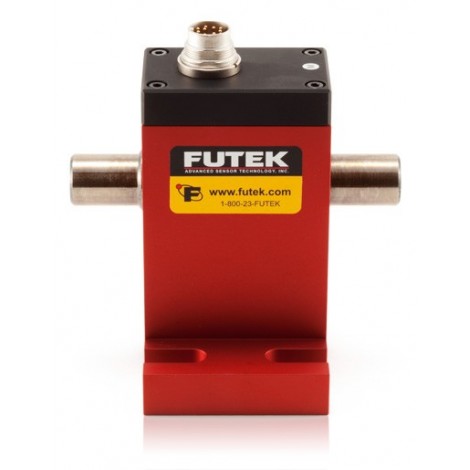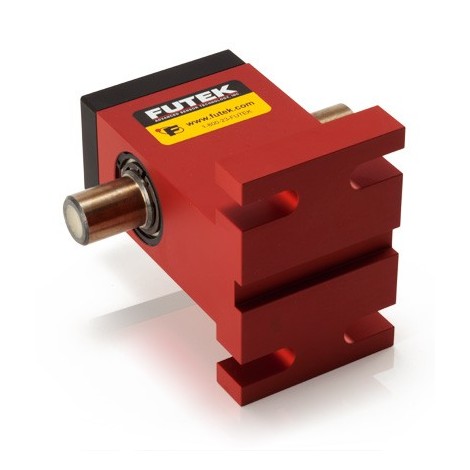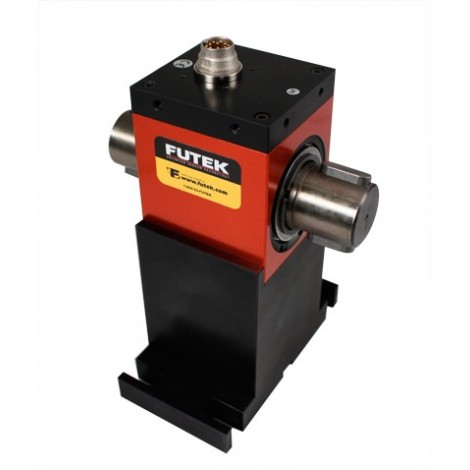 TRS705: Rotary Torque Sensor Non contact shaft to shaft with Encoder +/- 1 ... +/- 1000 Nm
Non-Contact Shaft to Shaft Rotary Torque Sensor with Encoder. 
Capacities : 1, 2, 5, 10, 20, 50, 100, 200, 500, 1000 Nm. 
Non Linearity : 0.2%. 
Encoder output: TTL. 
Safe overload: 150%. 
Excitation:  5 VDC. 
Encoder excitation: 5 VDC. 
Rotational Speed: 7000  RPM. 
Log in to your account to display prices
Login
account_circleSend to a friend
The TRS705 is a Non contact shaft to shaft with encoder Rotary Torque Sensor. This particular model is available in a wide capacity ranging from 8.9in-lb. to 8,850in-lb. FUTEK's Non contact shaft to shaft Rotary Torque Sensor offers a unique solution for torque auditing and automotive applications. Inline Rotary Torque Sensors/Transducers are designed specifically for use in screw connection. Typical applications include the testing of built-in nut runners or torque measurement with hand screw driving tools. This version with shaft ends and mounting support can be used as functional check on tilt procedure or rotation monitoring. With the option of changeable mounting positions, applications for left and right hand torque readings as well as the static and dynamic conditions are possible.