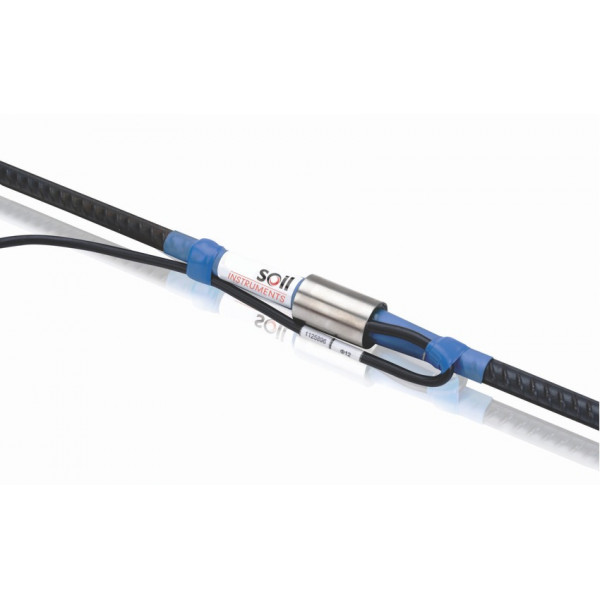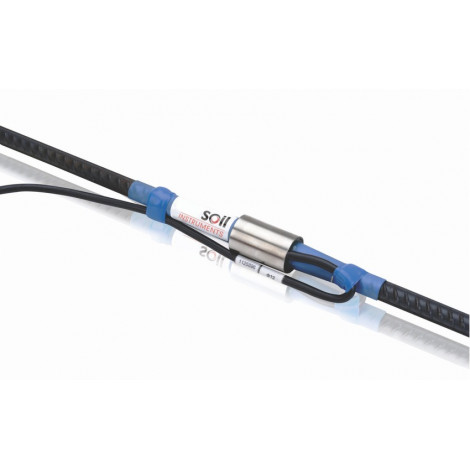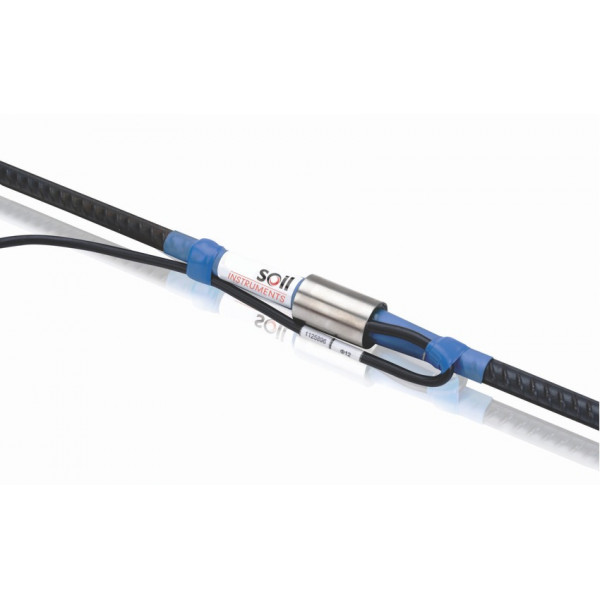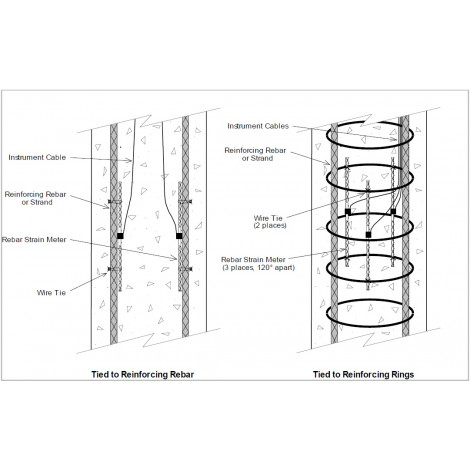 ST5 VIBRATING WIRE SISTERBAR/REBAR STRAIN GAUGE
Range 2500 microstrain
Resolution <0.4 microstrain
Accuracy ±0.25% full scale
Temperature range -20 to 80°C
Length 900 mm
Excitation method Pluck or sweep
Rebar strain gauge diameters 16mm, 18mm, 20mm, 22mm, 25mm, 28mm, 32mm, 36mm and 40mm
Sister bar diameter 12mm
Frequency range2 1800 - 2800Hz
Thermistor type NTC 3k Ω, accuracy ±0.5°C
Log in to your account to display prices
Login
account_circleSend to a friend
The Vibrating Wire Rebar and Sisterbar Strain Gauge measuresstrain in concrete and consists of a coil assembly and a Vibrating Wire element with rebar extensions at each end.
Rebar Strain Gauges are welded into the reinforcing cage and mustbe matched to the size and grade of the rebar forming the cage.
 Sister Bars are installed alongside existing lengths of rebar within the cage. Both types of strain gauge are extremely robust, reliable and waterproof. The gauges can be read individually or remotely as part of a data collection system. A factory fitted, four core screened cable connects the coil to the readout unit.
The Rebar Strain Gauge operates on the established Vibrating Wire principle.