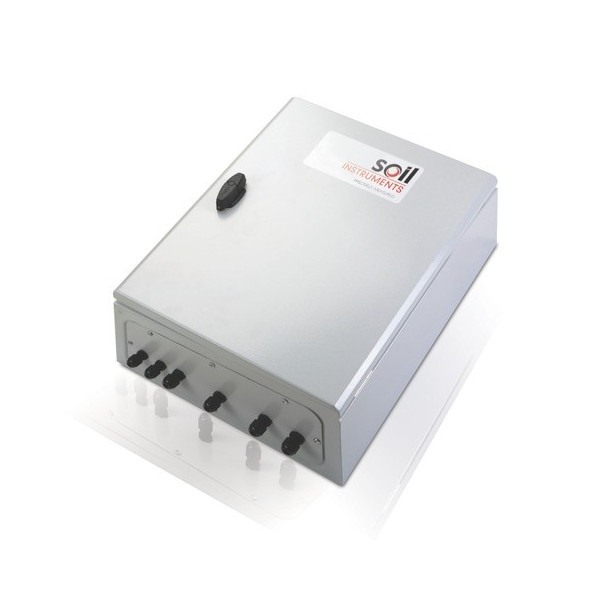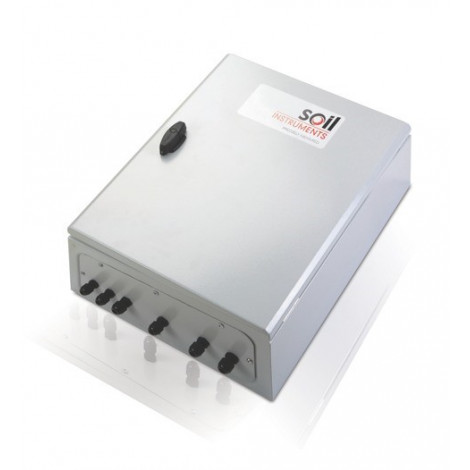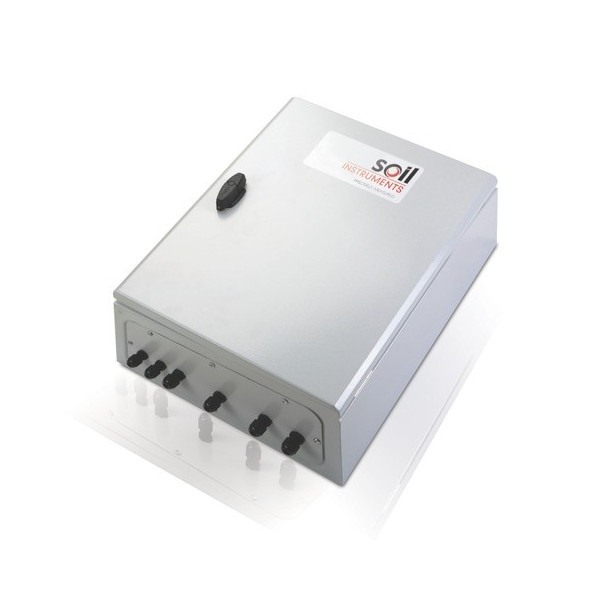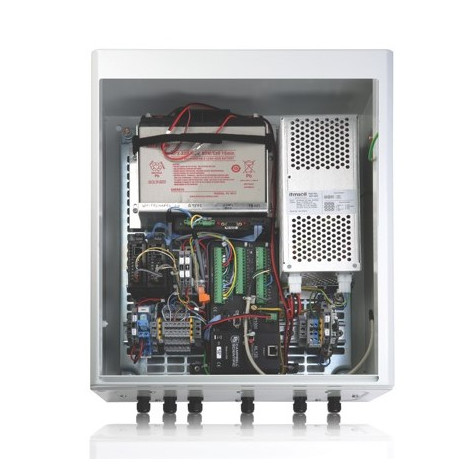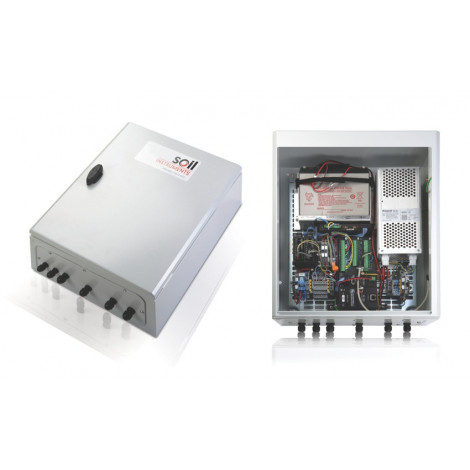 D1 : DataLogger data acquisition system for Geotechnical applications
Analog inputs : 
- CR800 : 3 differential or 6 simple inputs
- CR1000 : 8 differential or 16 single-ended inputs
Compatibility: Fissurometer, Extensometer, Inclinometer, Piezometer and Strain Gauge 
Resolution: differential: 0.013% / simple: 0.026%.
Analog outputs :
- CR800: 2 switched voltages, active only during measurement, one at a time
- CR1000: 3 switched voltages, active only during measurement, one at a time
Operating temperature : -25°C to +50°C
Accuracy : ±(0.12% of the range + 0.8 mV)
Protection : IP65
Log in to your account to display prices
Login
account_circleSend to a friend
The DataLogger is a custom, site-specific logger with various modules and communication options, combined with a power supply, contained in a steel or IP65 reinforced GRP housing.
Each DataLogger is tailored to the specific requirements of the site and is tested using a logging program, written to suit the types of sensors used on each project.
We configure all data logging equipment to meet your individual needs and our technical expertise ensures a custom solution to read a wide range of sensors, in a wide range of environments.
How it works:
Our data loggers come with a variety of memory options. You can add extra capacity by adding a Compact Flash module (for CR1000 only).
Each logging program is customized and we write programs for all types of sensors and projects, drawing from an extensive software library that allows us to easily and quickly configure a program for any application.
It is possible to configure the system to generate alarms remotely via email or SMS, or locally with a siren or beacon if user-defined parameters are exceeded.
The data logger consumes minimal power from a 12VDC or AC power source. Power options are flexible depending on the site and can include mains, solar cells and wind generation.
Applications:
Data loggers can be integrated into any automated monitoring system. Our data loggers (or Campbell's) are ideally suited to structural and geotechnical monitoring, and are widely used in harsh environments around the world.
Typical applications for data logging monitoring systems include:
Dams and bridges
Tunnels (during construction and operation)
Railway tracks on rail networks for torsion and longitudinal settlement
Rockfall monitoring
Any structure adjacent to and affected by construction activities.
Communication Options
A wide variety of communication options with the data logger are available as standard. They include:
Direct link to a PC or laptop.
Fiber optic link
Extended RS485 link (up to 13 km)
Satellite link
Cellular modem (GSM/GPRS)
Telephone modem
IP via a GPRS modem, i.e. directly on the Internet.
Dedicated radio communication.