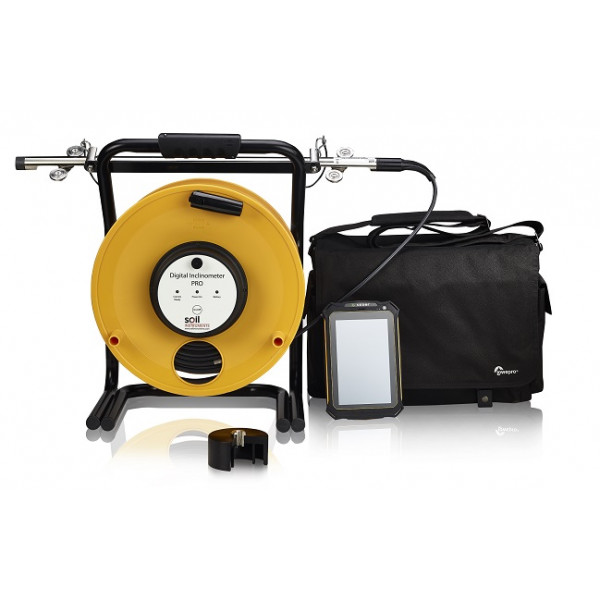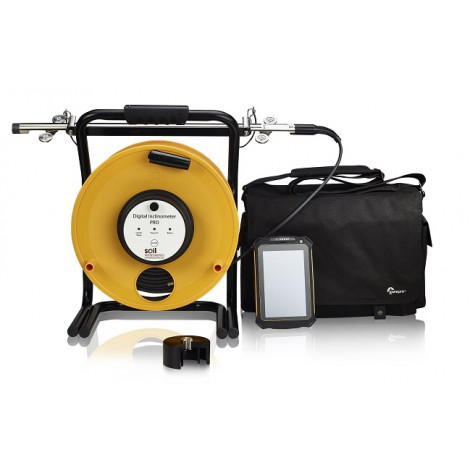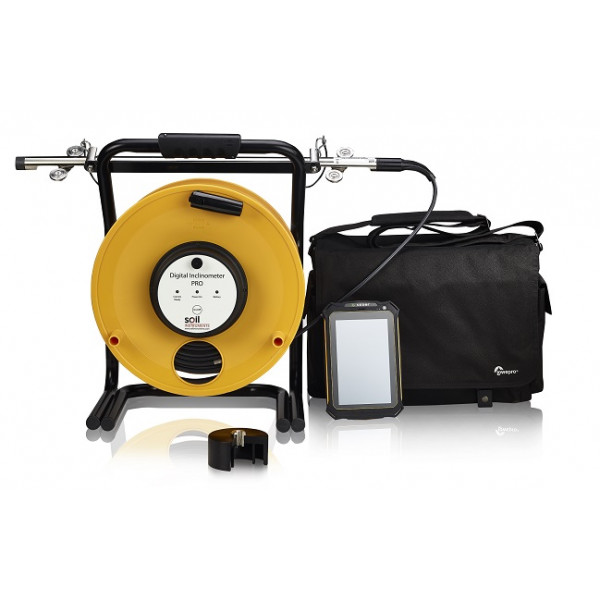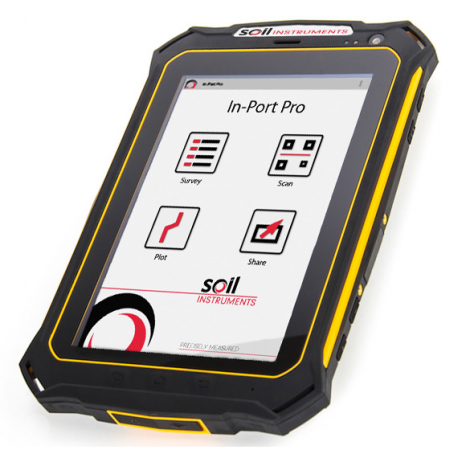 C17-PRO VERTICAL DIGITAL INCLINOMETER SYSTEM
Probe Calibrated ranges ±30° (±250mm) [±12"]
Resolution 0.005mm [0.0002"]
Sensor accuracy ±0.02% full scale (±0.1mm)
Operating temperature -20 to +70°C
Repeatability ±0.005% full scale
System accuracy (over 25m) ±2mm
Cable Type Kevlar® re-enforced Polyurethane coated 4 core cable
Bluetooth connection between cable reel and Field Tablet 
Ultra-rugged Field Tablet allows easy transfer of data
Log in to your account to display prices
Login
account_circleSend to a friend
The Vertical Digital Inclinometer Pro System is used to measure lateral deflections within a borehole.
The system comprises a biaxial probe, cable reel and ultra-rugged Field Tablet supplied with 'In-Port Pro' data capture software.
The probe incorporates MEMS technology allowing highly accurate and repeatable readings, transferred via a digital signal. Bluetooth communication enables a cable free data transmitting system with no connectors to corrode or break.
The robust reinforced Kevlar® cable consists of a non slip cable marker system which, when used in conjunction with the cable gate, provides highly accurate and repeatable depth control.
With all these combined features, the Vertical Digital Inclinometer Pro System is a robust and highly accurate system that is light, compact and easy to operate in any site environment.