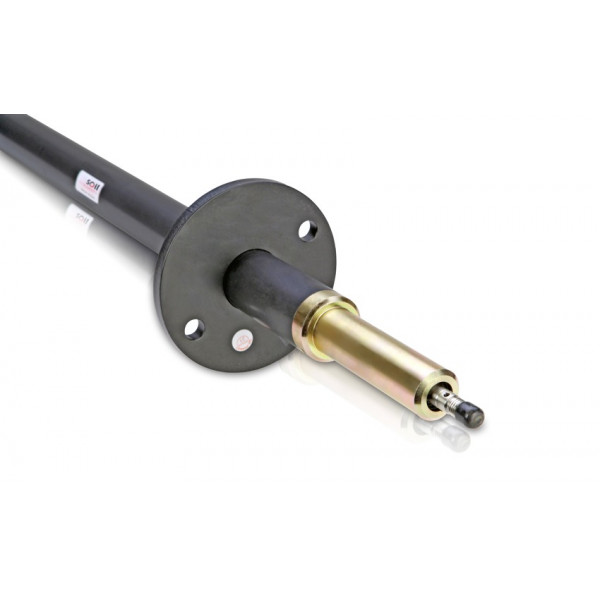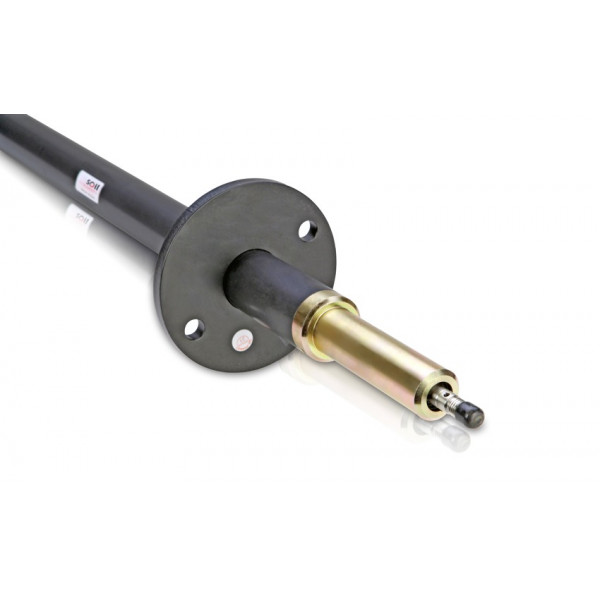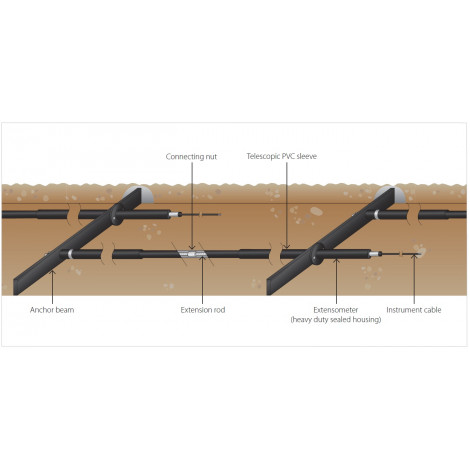 E7 : Vibrating Wire Soil Extensometer
Range 300mm
Resolution 0.025%
Accuracy ±0.2%
Operating frequency 1300Hz to 2700Hz
Operating temperature –20 to +80°C
Thermistor type NTC 3k Ω
Thermistor accuracy ±0.5°C
Thermistor resolution1 0.1°C
Ingress protection IP68 to 1000kPa
Log in to your account to display prices
Login
account_circleSend to a friend
The Vibrating Wire Soil Extensometer measures lateral deformation of soil and rock, particularly in embankment dams and quarry or mining excavations.
A chain of successive displacement transducers and anchor beams may be employed to provide a continuous profile of movement.
The Extensometer consists of a Vibrating Wire displacement transducer contained within a heavy duty sealed housing.A telescoping PVC sleeve protects the extension rod from soil contact, ensuring its free movement.
As lateral movement occurs, the distance between the VW transducer and the anchor is changed. This causes a change of frequency in the VW transducer; the change is measured and can be converted to give the displacement in millimetres.