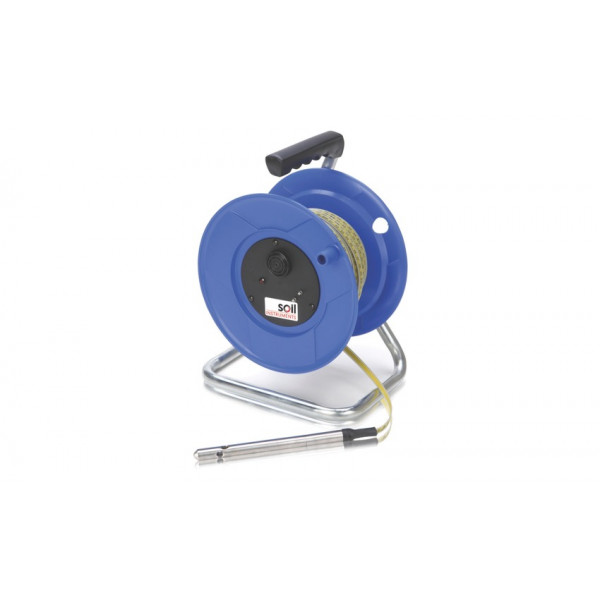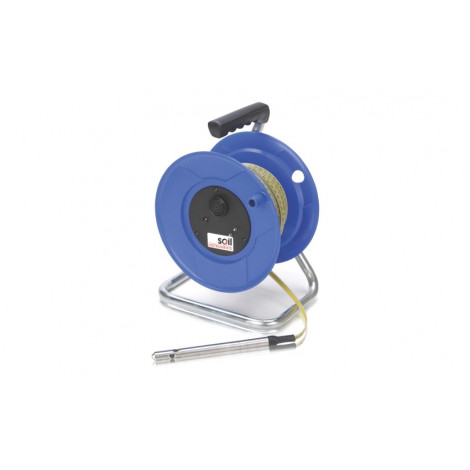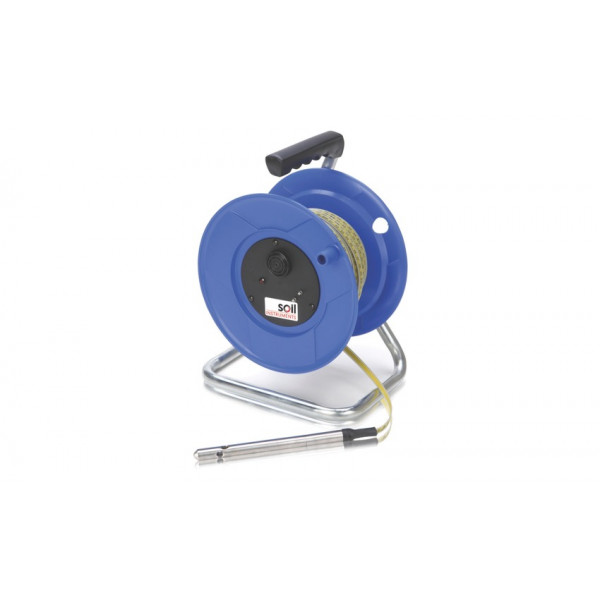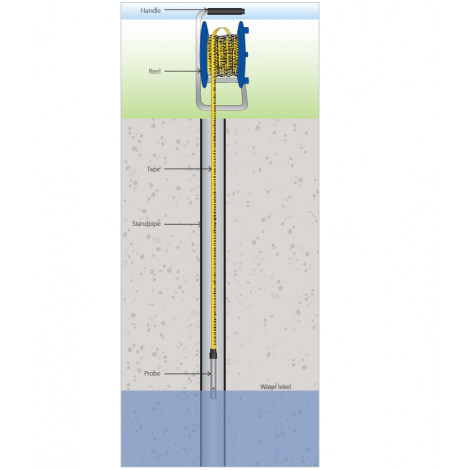 W7 : Water Level Meters
One instrument reads at many locations
Contoured tape for accurate readings
Tape range; 30m–500m with 1mm divisions
Lightweight
Simple, reliable and easy to operate
Audible (buzzer) and visual (light)
water level alert signals
Sensitivity adjustment for variations in water conductivity
Digital temperature indicator option available
Non-stretch polyethylene coated steel tape
Ø12mm slimline probe available
Log in to your account to display prices
Login
account_circleSend to a friend
Water Level Meters are used to measure the depth of water in standpipes, wells and boreholes. 
The Water Level Meter or Dipmeter comprises a Stainless Steel sensor probe fitted to a flexible graduated cable, wound on a hand reel containing a transistorised switched circuit, audio indicator and battery.
The sensor probe incorporates an insulating gap which acts as a switch, the circuit being completed when contact is made with the water.
The probe is lowered down a borehole on the end of the tape. When it makes contact with water a buzzer sounds and an LED light comes on, both located on the reel. A reading can then be taken from the tape at the top of the borehole to indicate the water depth.