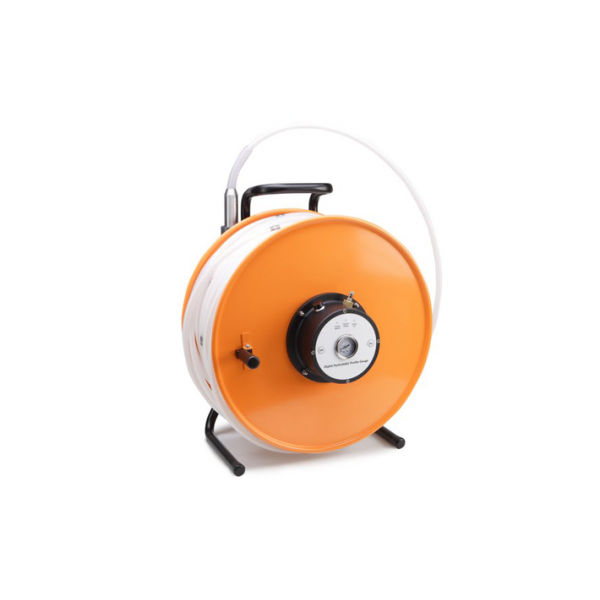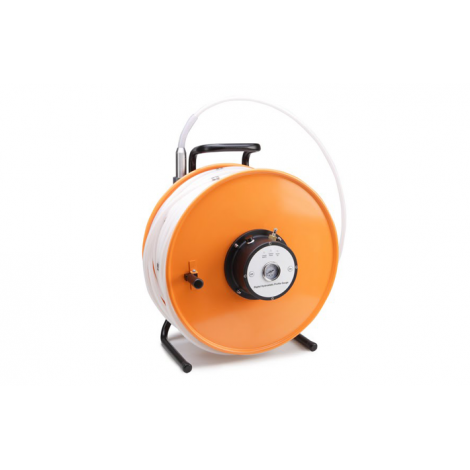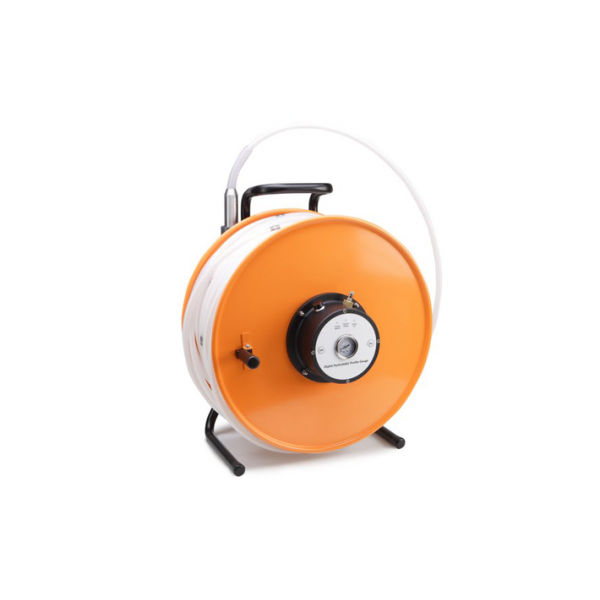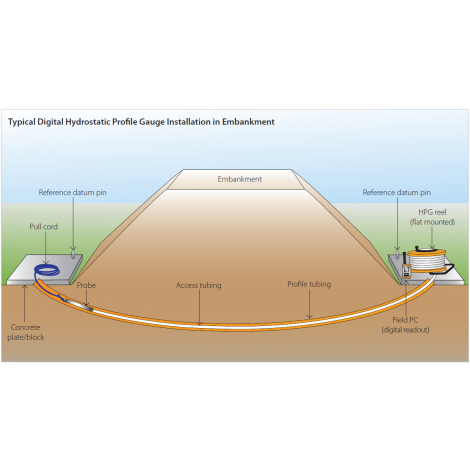 S17 Digital Hydrostatic Profile Gauge
Digital Hydrostatic Profile Gauge
Range +1m to -3.5m
Resolution 1mm
Accuracy ±10mm
Repeatability 2 ±10mm
Operating temperature -10 to +50°C

Probe
Length 360mm
Diameter 28.5mm
Material Stainless Steel

Tubing

Tube lengths 50m | 100m | 200m
Tube diameter 12mm
Graduation interval 1m
Graduation marker material Stainless Steel

Log in to your account to display prices
Login
account_circleSend to a friend
The Digital Hydrostatic Profile Gauge is used to monitor the profile of settlement or heave and is predominately used for monitoring beneath embankments or structures where access to the surface is not possible.

The Digital Hydrostatic Profile Gauge is positioned on the concrete block or reference datum pin.
The probe is pulled along the borehole and is positioned using physical markers on the connecting tubing. The Field PC software guides the user to position the probe at each one metre marker interval; these are marked and numbered on the tubing. At each interval, the user initiates a reading which records the pressure differential at that point between the reel and the probe. This reading is transmitted from the cable reel to the Field PC via a wireless link.
The probe is datumed at an external topographic reference point for each profile. As the distance position of the probe is known from the markers, subsequent profiles can determine the delta pressure at each given point. From this information, the change in elevation of each point along the profile can be measured.