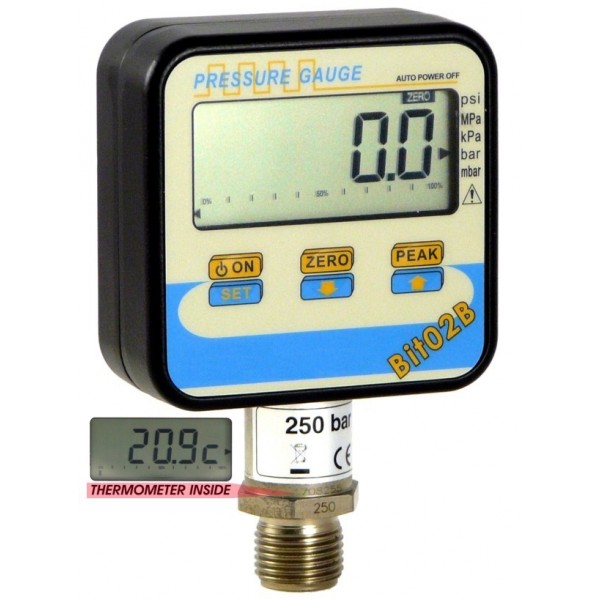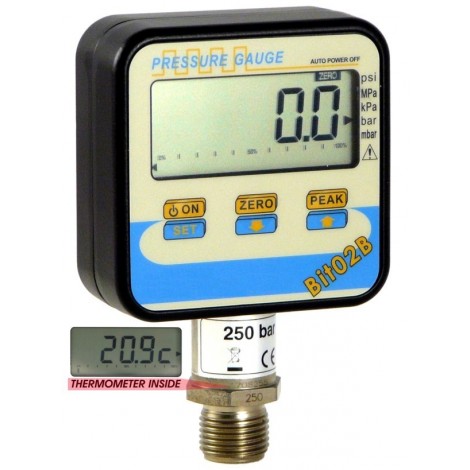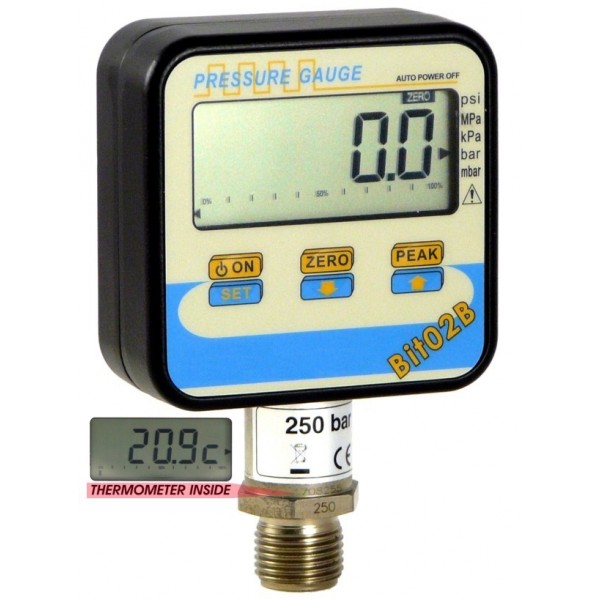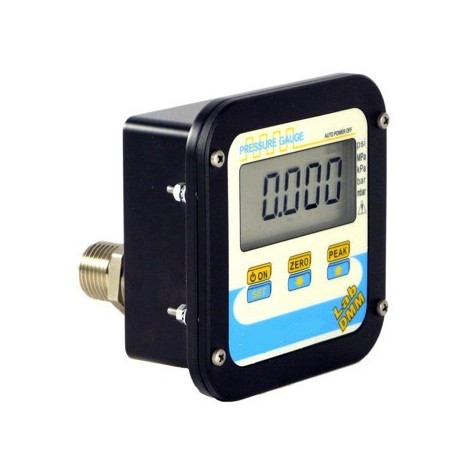 SM-BIT02B: Digital manometer From 1, ..., 2000 bar with temperature measurement.
Digital manometers for RELATIVE, ABSOLUTE and VACCUM measures.
Capacities from 1 bar to 2000 bar. 
Linearity and hysteresis 0,2%.
Measurement of the temperature of the fluid.
Connection 1/2" GAS Male.
Internal batteries included.
Suitable for dynamic and static applications.
Protection class IP65.
Functions: ZERO, FILTER, PEAK, AUTO POWER OFF.
Calibration certificate on resquest.  
Log in to your account to display prices
Login
account_circleSend to a friend

The digital manometer SM-BIT02B series allows to measure pressure and temperature with a good accuracy and reliability. 
The sensitive part in contact with pressure is entirely made of 17-4 PH stainless steel resistant to corrosion.
The SM-BIT02B is powered by an internal batteries,  with 1 year autonomy.
This manometer can be supplied with accredited certification.