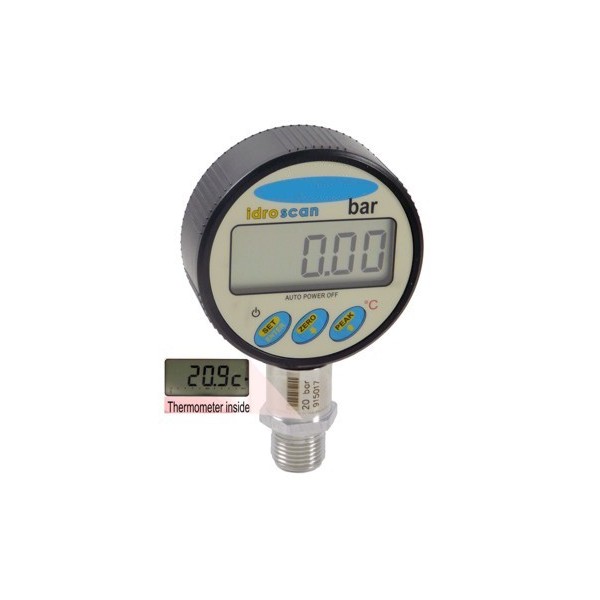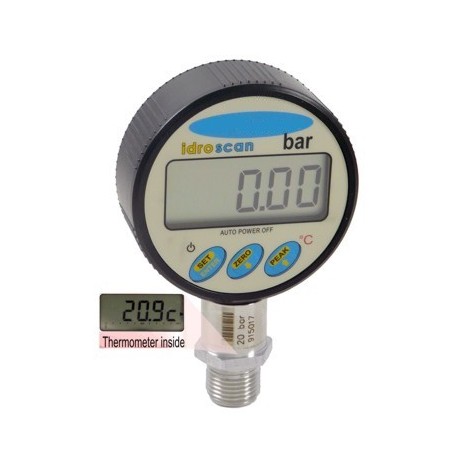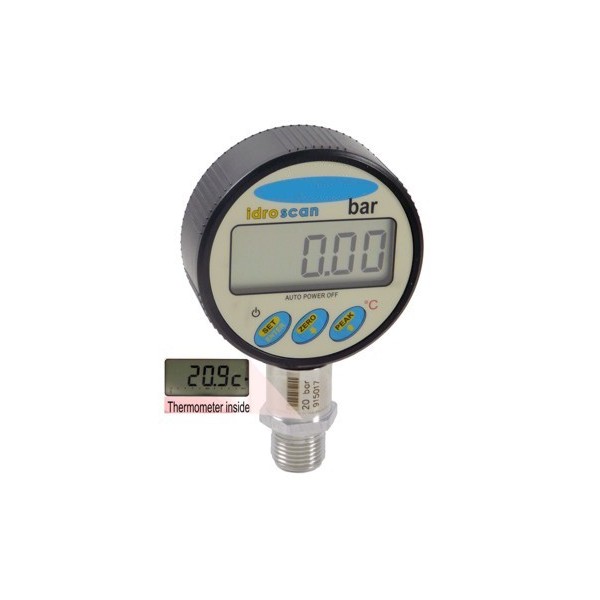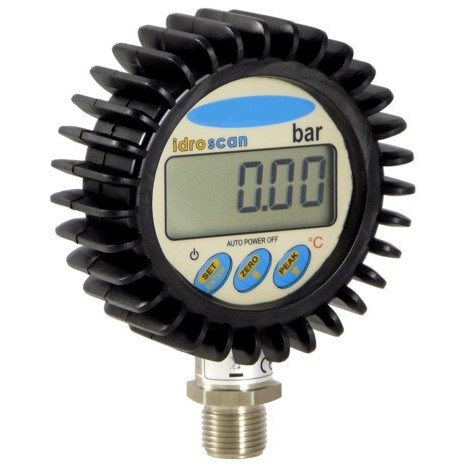 SM-IDROSCAN : Digital manometer From 1, ..., 2000 bar, DATALOGGER and temperature
Digital manometers for RELATIVE and VACCUM measures.
Capacities from 1 to 2000 bar. 
Linearity and hysteresis 0,2%. 
Connection 1/2" GAS Male. 
Measurement of the temperature of the fluid. 
Programmable DATA LOGGER
Record PRESSURE and TEMPERATURE.
Internal batteries included.
Suitable for dynamic and static applications.
Protection class IP65. 
Log in to your account to display prices
Login
account_circleSend to a friend
 

The digital manometer SM-IDROSCAN series allows to measure, dsplay  and record pressure and temperature with a good accuracy and reliability. 
The Data Logger function allows to store up to 60.000 points. 
The SM-IDROSCAN is powered by an internal batteries,  with 1 year autonomy.
This manometer can be supplied with accredited certification.