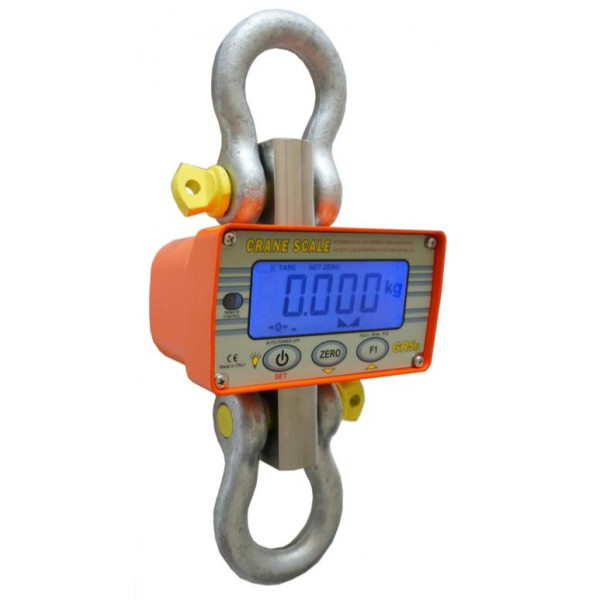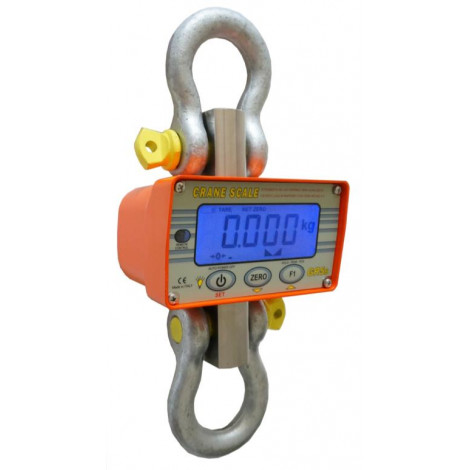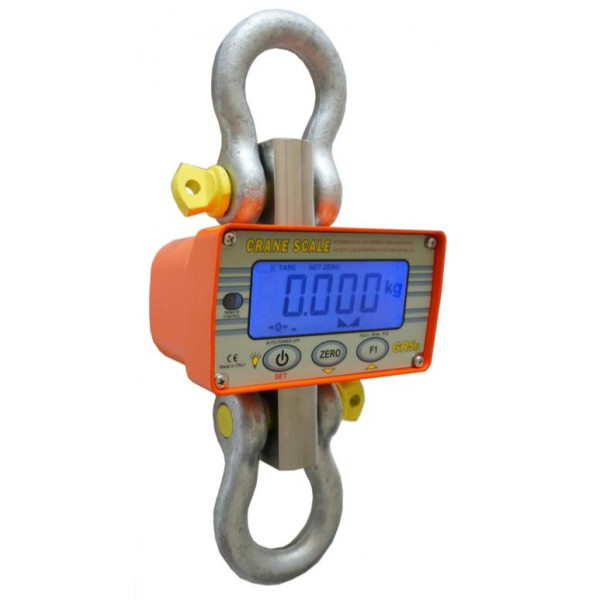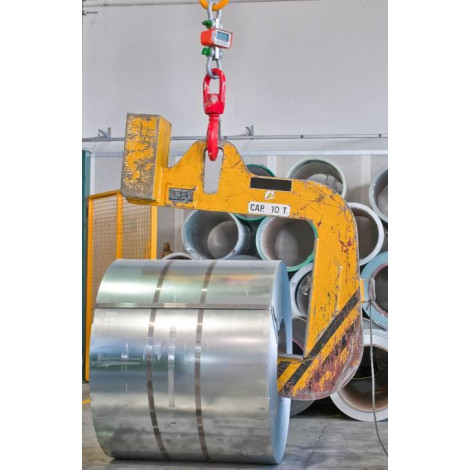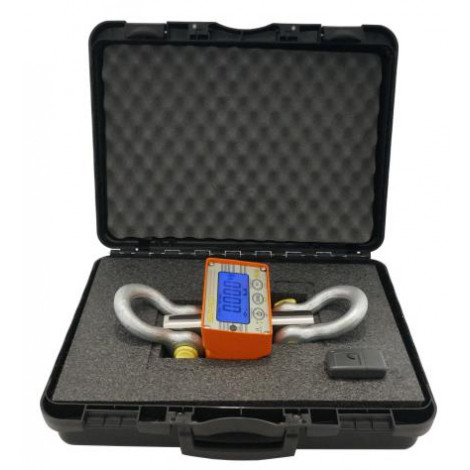 SM-GR5B - Crane scale with 1"/25mm Display - 0.5, ..., 9.5 Tonnes
High precision:  0.05% F.S.
High autonomy about 1 year without recharging.
Reliable and robust (metal housing).
display with BACKLIGHT.
Function ZERO, TARE, HOLD, PEAK and COUNTING.
measurements of selected units of kg, t, N, kN, lb.
Complete with remote control, shackles and suitcase.
Log in to your account to display prices
Login
account_circleSend to a friend
The digital dynamometer is proposed as a completely autonomous instrument for weight measurements, in the field or directly bridge-cranes, cranes or lifting organs. The versatility and light weight make it easy to install in the factory, workshops and warehouses.
The SM-GR5B is composed of a strain gauge load cell made of stainless steel of high reliability and by a latest-generation microprocessor electronics section.
The weight is displayed on the backlight LCD to 5 digits, 25mm high, and an analogue indication bar always active. In addition to the normal weighing the dynamometer it is able to perform PEAK test and COUNTING function.
With 2 internal batteries readily available, the instrument reaches a range of about one year without recharging, also guaranteed by the AUTO POWER OFF function, which activates when there are no changes in weight for 30 minutes.