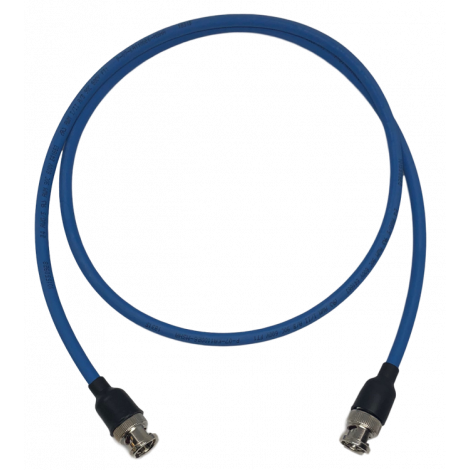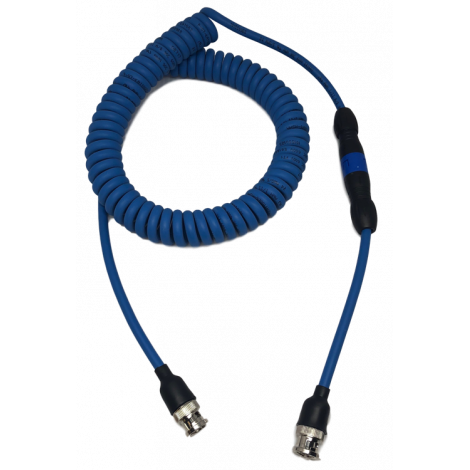 Data logger cables
Connector A (sensor side) :
- 2-pin MS 5015
- 2-pin MS 5015 with stainless steel locking ring
- M12 connector for accelerometers
- M12 connector for triaxial accelerometers
- 6-pin Fischer 107
- 7-pin Fischer 107
- Port Jack BNC (Female)
- Pin BNC (Male)
- Dual input 1/2 - 20 for Emerson A0643TX and A0614TX triax
Connector B :
- Port Jack BNC (Female)
- Pin BNC (Male)
- 7-pin LEMO (accelerometer)
- 7-pin LEMO (tachometer)
- 5-pin M12 for triaxial accelerometers
- 5-pin BINDER (tachometer)
- 7-pin BINDER (accelerometer)
- 7-pin BINDER (triaxial)
Cable length :
- 1 to 4.5m (coiled stretched cable)
- 1 to 15m ( uncoiled cable)
Optional safety breakaway connectors
Log in to your account to display prices
Login
account_circleSend to a friend
Our data logger cables are customized to work with various manufacturers of data loggers and vibration analyzers. All of our cables are robust and suitable for industrial environments.
Universal BNC cables work with vibration analyzers and data loggers with a BNC input.
SKF compatible data logger cables work with Microlog AX and GX (CMXA 50/70/75/80). They have a 6 or 7 pin Fischer 103 connector.
Emerson's CSI compatible cables work with the CSI 2130 and AMS 2140 vibration analyzers and consist of a 5-pin M12 connector, the 8-pin M12 connector is available as an option.
Entek Rockwell compatible cables work with Datapac 1200A and B or Enpak1500 and 2500 with their 7-pin Limo connector.
Adash-compatible data collection cables work with devices equipped with 7-pin input jacks.
In addition, these rugged assemblies are available in various lengths, with straight or coiled cable, and with an optional safety disconnect device.